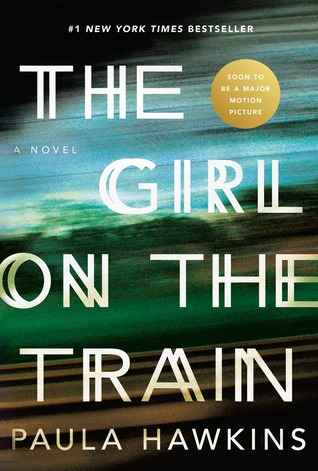 The Girl On The Train
by Paula Hawkins is a psychological thriller like no other. It is written using only certain times of the day, the morning and the evening, with recall like no other. We meet our main character, Rachel, right away. We see life through her eyes and every day is basically the same. She takes the same train commuting in the morning as in the evening. Each day she travels the same stretch of track, passing by the same homes, stopping at the same stops. At one of these stops she has been watching a couple going about their ways on their terrace. She sees them every day and feels like she knows them. She even refers to them as Jess and Jason and believes they have the perfect life. Just like the life she recently lost. But one day she sees something shocking at their place and in that instant, everything changes. She comes forward to the police with what she has seen, but they view her as unreliable. Is she really unreliable? Wanting to be taken seriously, she quickly finds herself entangled up in the investigation and the personal lives of all of those involved.
The novel begins slowly, introducing the main character as mundane and boring, but an alcoholic. It took a while to get into the book, but once things start happening I found it hard to put down.
Hawkins writes through varying viewpoints, but never strays from her morning and evening structure of the book. It's imperative to have these other viewpoints in order to gain valuable information into the case and the lives of those involved. Rachel is an alcoholic who has trouble remembering things due to her blacking out, which in turn sets her up for a lot of self doubt and mystery. It lets us into the life of an alcoholic and how she feels regarding her struggles with dependency and her life as a whole. I found that all of the women took on roles of the battered woman or of being weak. I didn't feel as though there was a strong role model or anything of the sort throughout the book. It was more a case of who had it worse.
As a psychological thriller, it is really disturbing to find out that every single character has something to hide and nobody can be trusted. As their lives unravel and truths become told, it is unsettling to say the least. It really makes you view other people a little bit differently after reading this. However, this is quite the work of fiction. The lies the characters in this book reveal are shocking and huge and everyone seems to be hiding something.
The book is an absolute page-turner once you get past the beginning. But, you have to get past that part. I know a lot of people who put the book down part way in. I stuck it out and am glad I did. While it wasn't my favourite thriller, it was entertaining.